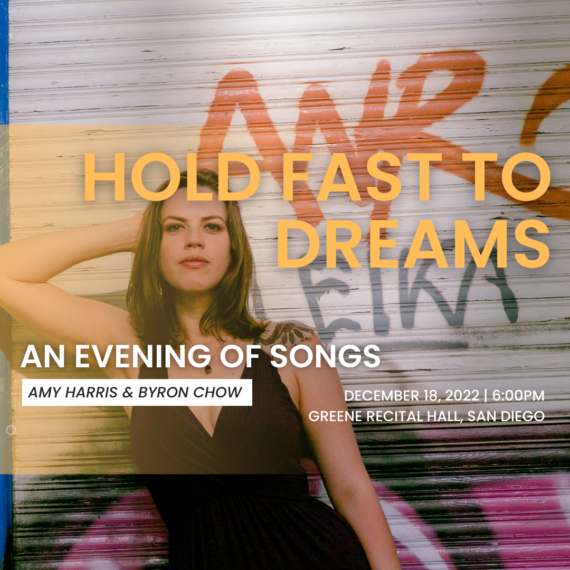 December 18, 2022
San Diego, CA, USA
Time: 18:00
Venue: Greene Music Recital Hall
Address: 7480 Miramar Rd.
Zipcode: 92126
State: CA
Hold Fast to Dreams: An Evening of Song
Featuring pianist extraordinaire Byron Chow and soprano Amy Harris, enjoy an early evening of songs. From French Chanson to Italian Arias to American Cabaret Songs, find yourself immersed in the midst of piano and classical voice. Located in the intimate setting of the Kristin Greene Recital Hall, come for the music and stay for a glass of sparkling wine and meet and greet with the artists afterwards.
–

PROGRAM
Songs by Beach, Bellini, Bolcom, Duparc, Heggie Meyerbeer, Price, and Verdi
Amy Harris, soprano
Byron Chow, piano